Trusted Training. Proven Results. 
Discover the baseball app helping 700+ players 

train smarter

and 

play better

.
Message from the Founder, Trey Hannam:
As a young player, I remember struggling to tell the difference between good and bad baseball advice. Every coach I had seemed to have a different view on the game. My teammates all seemed to be doing something different than me. As I got older, what worked at one level didn't work in the next.
As a result...I constantly jumped from plan to plan hoping the next one would be the one that saved my career.
I remember thinking to myself…
"If I had a way to access top quality baseball information, I could stop wasting time and start getting better…everyday."
That's why we created this app.
Every single resource found in the app is created and vetted by our staff of professional players and coaches.
Keep scrolling to discover everything this app has to offer.
-Trey
Baseball IQ
Access simple, easy to apply solutions to your baseball problems from anywhere in the world.
TRY IT FOR FREE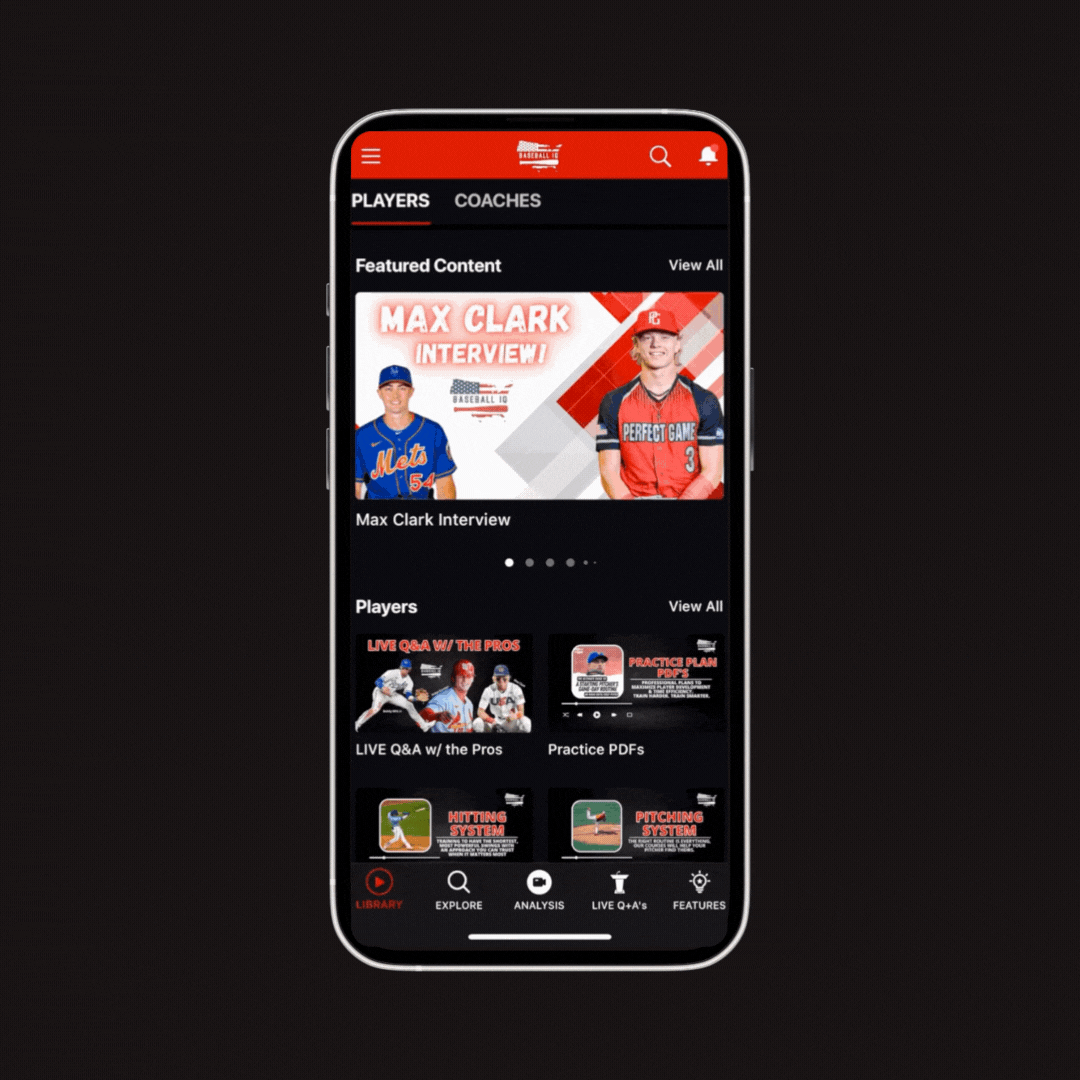 1.

Trusted 

Content
Our content library is filled with 100+ hours of baseball knowledge. Including...
✅ Trey Hannam's Hitting Development Process
✅ Pro-Level Pitching Plans
✅ Strength Training Programs
✅ Baseball IQ Quizzes
✅ In-Depth Interviews with MLB All-Stars 
and much more...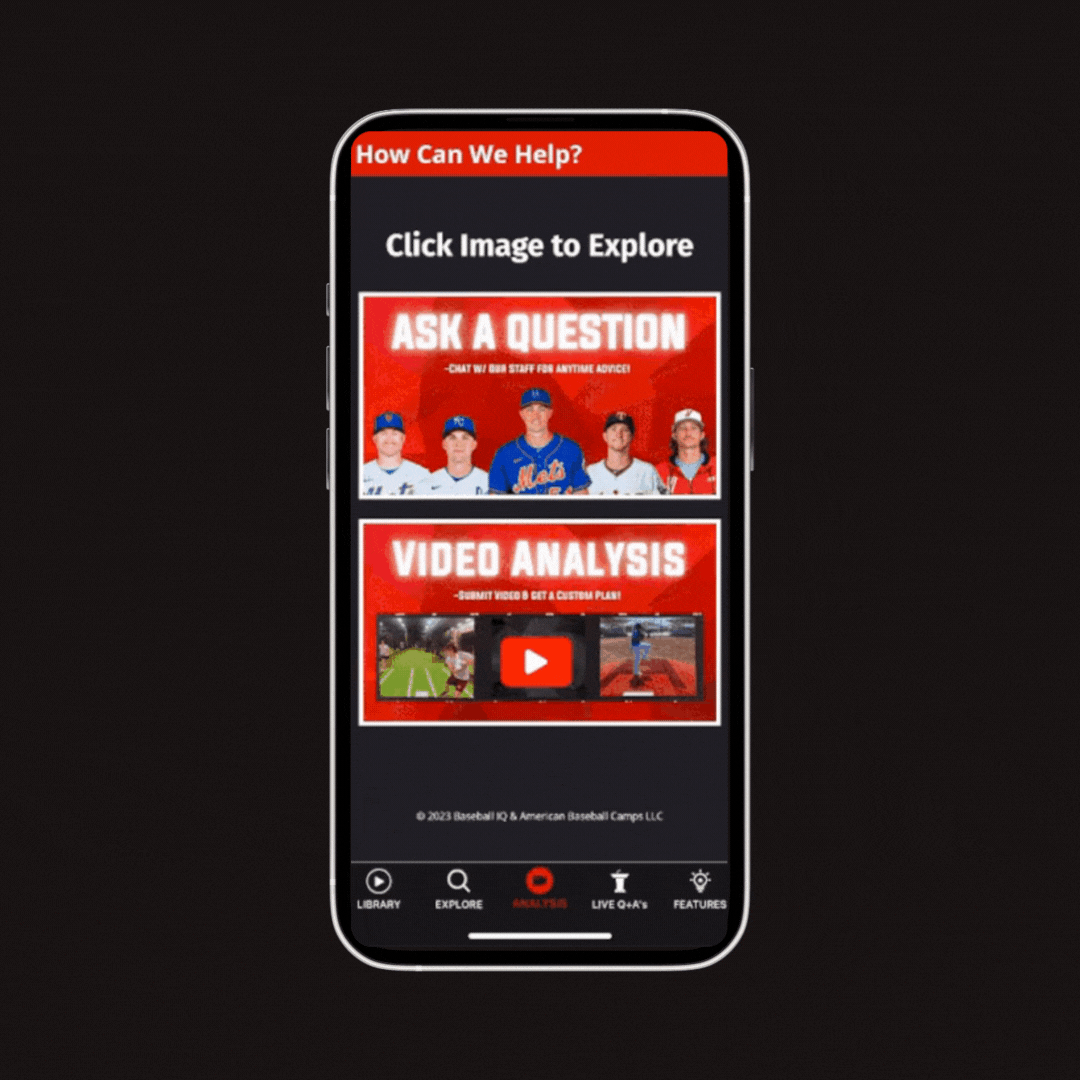 2.

On-Demand 

Video Analysis
Receive customized mechanical video analysis from our pro staff--for just $30/video.
"I sent in a video of my son pitching and received a reply same day within a couple hours, and I was blown away by that kind of service."
- HS Baseball Parent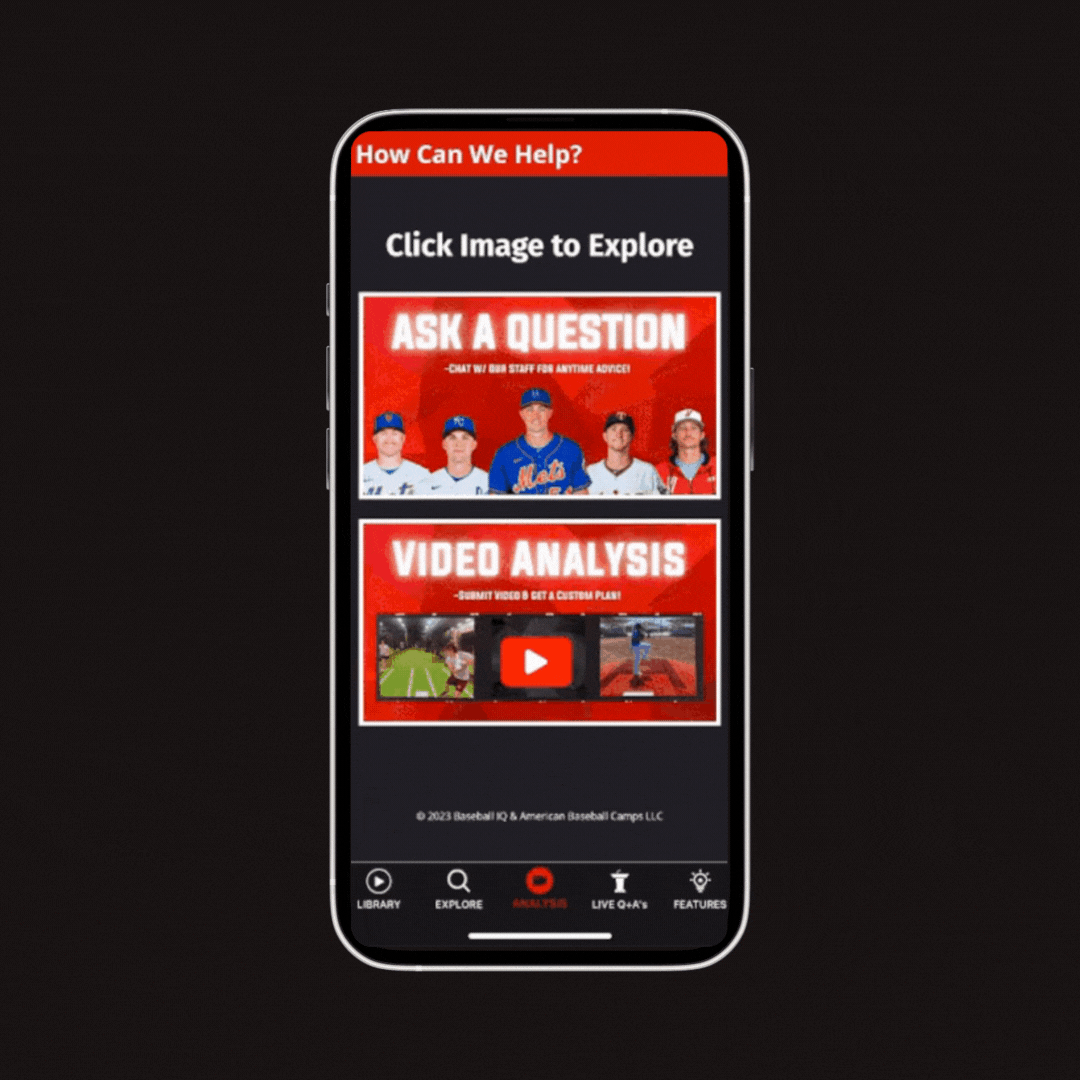 3.

 Daily

Support
24/7 access to our staff of pro coaches & players for advice and guidance.
"They really are willing to help."
- HS Baseball Coach
Players, Parents, & Coaches Love Baseball IQ
"The app works very well. I love how it is organized and the constant updates I get through notification center are very nice and keep me updated on whats going on."
Waylon Vazquez, College RF
"

Baseball IQ has helped me get more out of my practice time than I ever thought possible. The drills and techniques I've learned have made a huge difference in my game, & the Coaching Chat has given me the guidance & confidence I need.
John D, HS Infielder
"I sent in a video of my son pitching and received a reply same day within a couple hours, and I was blown away by that type of customer service. You don't see that anymore these days. My son looked at some of the content, and he loved it right away. The interview with Max Clark caught his eye immediately, and he really loved that."
Brandon Bowles, Baseball Parent
"What Trey & the team have made is truly special. Ballplayers of all ages now have access to the same routines and drills work that I use with my guys everyday. Every player, coach, & parent should have Baseball IQ downloaded on their phone."
Monte Lee, South Carolina Head Coach
"My son & I were wanting to find a pitching program without finding a pitching coach. We got a great one, plus strength programming. Proven & fun. Thank you guys!"
Parent of U13 Player
"

I have always struggled with in-game nerves. But Baseball IQ has given me the resources to become more mentally tough on them mound. Getting to talk to a pro anytime I need help has been a huge help!"
Trent W, HS Pitcher
"

I've been using Baseball IQ for a few months now and I've already seen a huge improvement in my game. The content library is amazing and the live Q&As are a game-changer. I highly recommend this app to anyone looking to take their skills to the next level!

"
Mike S, College Shortstop
How It Works
1. Subscribe
Join for just $4.99/month or $39.99/year.
2. Get Assessed
Submit a video for a mechanical analysis from our staff. (recommended, not required)
3. Start Training
Based on your video, we will direct you to certain content in the app to get started with.
Trey Hannam
Director of Hitting 
Pro Hitting Coach + Founder
Mike Massey
Director of Mentorship
KC Royals 2nd Baseman
Ricky Meinhold
Director of Quality Control
App State Pitching Coach + Co-Founder
Charlie Barnes
Director of Mental Skills
KBO & MLB Pitcher
Chad Rhoades
Director of Pitching
 Florence Y'alls Field Manager